Deep Blue Mediterranean Sea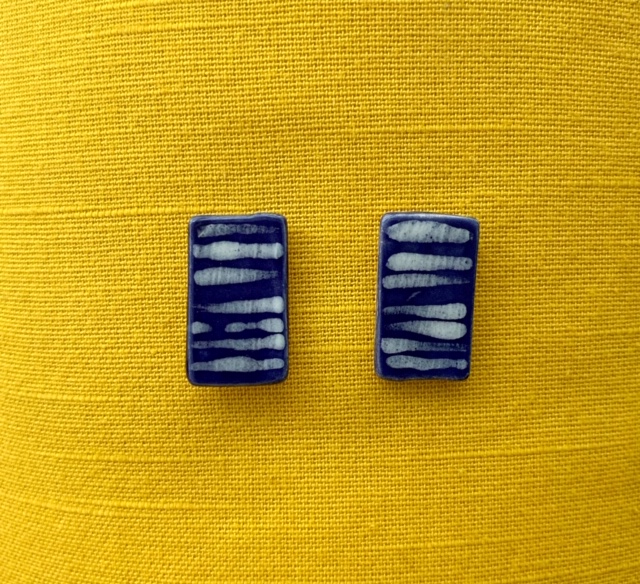 Deep Blue Mediterranean Sea
Deep Blue Mediterranean Sea
1.75 cm wide, 2cm long, 3mm thick, ceramic, sterling silver post
Inspired by the deep blue oceans of Spain, and the ebb and flow of the waves. Each piece is hand glazed and the waves are hand painted, that add to the element of how no two waves are ever the same.
Care & Handling
Nomad Artisan jewelry is hand-crafted from high quality materials. To avoid compromising the integrity of the jewelry, be careful not to drop or place jewelry on hard or rough surfaces.
Note:
Every time you order from Nomad we make each piece by hand and may have slight variations. Please add 1-3 business days to your shipping for an estimate of when you'll receive your piece.