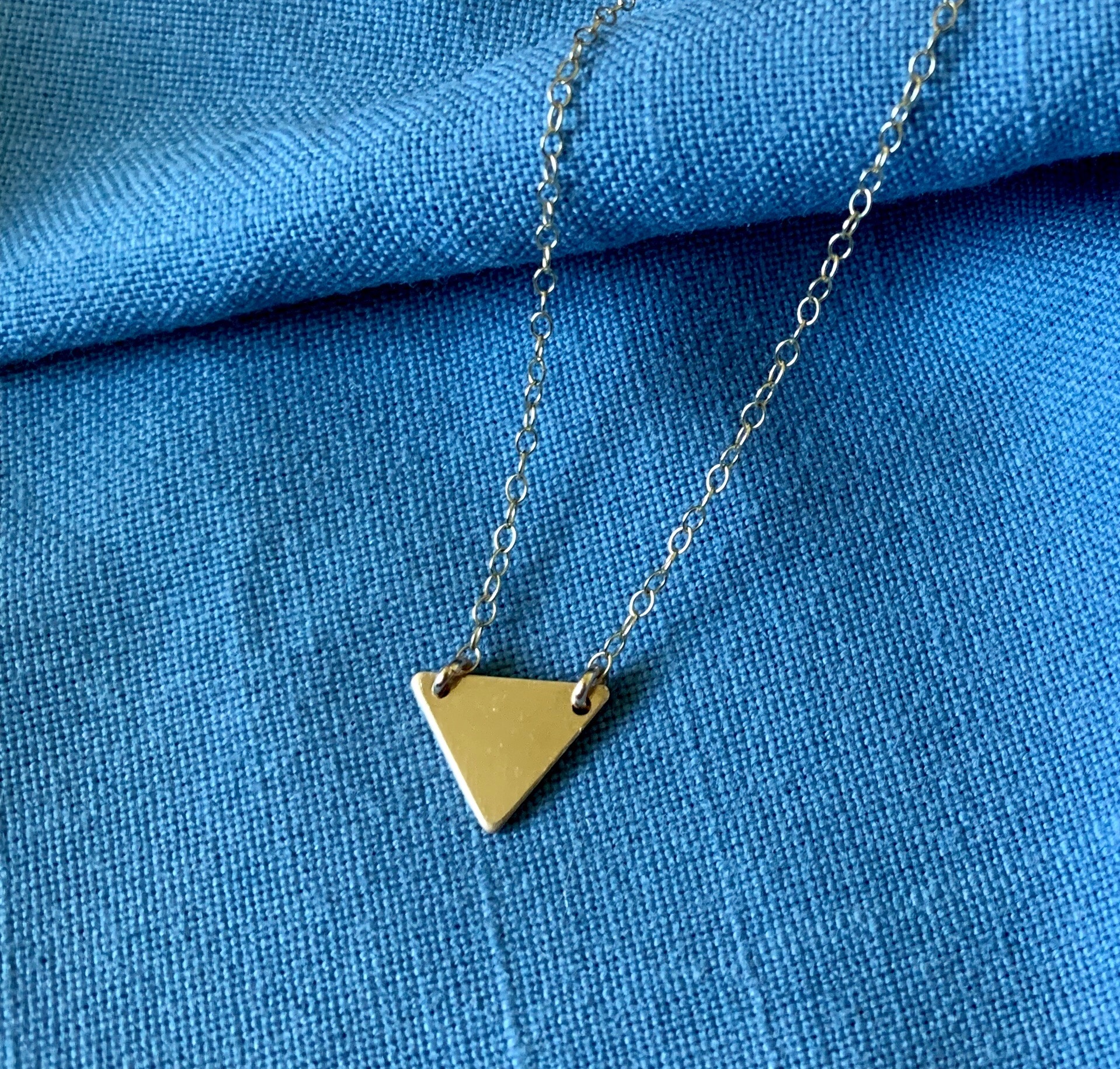 "Creativity"
"Creativity"
The triangle has multiple meanings. It represents balance and being creative, The upside down triangle represents female, lunar, and mother. Nurture your creative side and find what makes you the female you were made to be.
16" ( pendant and chain) with an inch extension to make it 17" 14K gold-filled chain, 14K gold-filled pendant
Care & Handling
Nomad Artisan jewelry is hand-crafted from high quality materials. To avoid compromising the integrity of the jewelry, be careful not to drop or place jewelry on hard or rough surfaces.
Note:
Every time you order from Nomad we make each piece by hand and may have slight variations. Please add 1-3 business days to your shipping for an estimate of when you'll receive your piece.